2015 Christmas Favorites - TV Schedule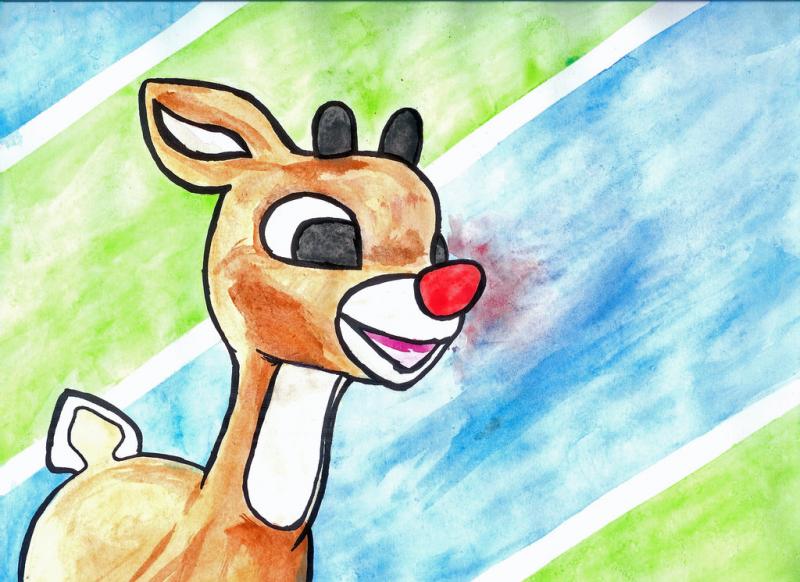 There's nothing quite like a holiday classic to lift your spirits this time of year!
From original classics Santa Claus is Comin' to Town and The Year Without a Santa Claus... to newer favorites like Disney's Prep and Landing, Elf, and Fred Claus...to the ABC Family premieres of THE BELLS OF FRAGGLE ROCK and EMMET OTTER'S JUG-BAND CHRISTMAS ...
there is something for everyone!
Not sure how to find ABC Family Channel? Click
here
 to find the channel in your area.
Tuesday, December 1
(7:00-9:30 AM ET/PT) THE PREACHER'S WIFE
(11:00 AM-1:00 PM ET/PT) DISNEY'S A CHRISTMAS CAROL
(1:00–2:30 PM ET/PT) MICKEY'S ONCE UPON A CHRISTMAS
(2:30 PM–3:30 PM ET/PT) THE LIFE AND ADVENTURES OF SANTA CLAUS
(3:30–4:00 PM ET/PT) FROSTY'S WINTER WONDERLAND
(4:00–6:00 PM ET/PT) RUDOLPH AND FROSTY'S CHRISTMAS IN JULY
(6:00–7:00 PM ET/PT) THE YEAR WITHOUT A SANTA CLAUS
(7:00–9:00 PM ET/PT) THE POLAR EXPRESS
(9:00 PM–12:00 AM ET/PT) DR. SEUSS' HOW THE GRINCH STOLE CHRISTMAS
(12:00–1:00 AM ET/PT) THE YEAR WITHOUT A SANTA CLAUS Encore Presentation
(1:00–2:00 AM ET/PT) RUDOLPH'S SHINY NEW YEAR
Wednesday, December 2
(7:00–9:00 AM ET/PT) THE CHRISTMAS SHOES
(9:00–9:30 AM ET/PT) FROSTY'S WINTER WONDERLAND
(11:00 AM–12:30 PM ET/PT) MICKEY'S ONCE UPON A CHRISTMAS
(12:30–1:30 PM ET/PT) A MISER BROTHERS CHRISTMAS
(1:30–2:30 PM ET/PT) JACK FROST (1979)
(2:30–3:30 PM ET/PT) RUDOLPH'S SHINY NEW YEAR
(3:30–6:00 PM ET/PT) WILLY WONKA & THE CHOCOLATE FACTORY
(6:00–8:45 PM ET/PT) DR. SEUSS' HOW THE GRINCH STOLE CHRISTMAS
(8:45–11:00 PM ET/PT) THE SANTA CLAUSE
(12:00–2:00 AM ET/PT) SNOW
Thursday, December 3
(7:00–9:00 AM ET/PT) CHRISTMAS IN BOSTON
(9:00–9:30 AM ET/PT) MICKEY'S CHRISTMAS CAROL
(11:00 AM–1:45 PM ET/PT) WILLY WONKA & THE CHOCOLATE FACTORY
(1:45–4:00 PM ET/PT) I SAW MOMMY KISSING SANTA CLAUS
(4:00–6:00 PM ET/PT) JACK FROST (1998)
(6:00–8:15 PM ET/PT) THE SANTA CLAUSE
(8:15–11:00 PM ET/PT) FRED CLAUS
(12:00–2:00 AM ET/PT) SNOW 2: BRAIN FREEZE
Friday, December 4
(7:00-9:00 AM ET/PT) MEET THE SANTAS
(9:00-9:30 AM ET/PT) THE FIRST CHRISTMAS: THE STORY OF THE FIRST CHRISTMAS SNOW
(11:00 AM–12:00 PM ET/PT) RUDOLPH'S SHINY NEW YEAR
(12:00–2:00 PM ET/PT) RUDOLPH AND FROSTY'S CHRISTMAS IN JULY
(2:00–4:00 PM ET/PT) JACK FROST (1998)
(4:00–6:00 PM ET/PT) I'LL BE HOME FOR CHRISTMAS
(6:00–7:00 PM ET/PT) SANTA CLAUS IS COMIN' TO TOWN
(7:00–9:30 PM ET/PT) FRED CLAUS
(9:30–11:50 PM ET/PT) ELF
(11:50 PM–2:00 AM ET/PT) PRANCER
Saturday, December 5
(7:00–8:00 AM ET/PT) RUDOLPH'S SHINY NEW YEAR
(8:00–10:00 AM ET/PT) RUDOLPH AND FROSTY'S CHRISTMAS IN JULY
(10:00 AM–12:15 PM ET/PT) I'LL BE HOME FOR CHRISTMAS
(12:15–3:00 PM ET/PT) PRANCER
(3:00–4:00 PM ET/PT) THE YEAR WITHOUT A SANTA CLAUS
(4:00–5:00 PM ET/PT) SANTA CLAUS IS COMIN' TO TOWN
(5:00–7:15 PM ET/PT) THE POLAR EXPRESS
(7:15–9:30 PM ET/PT) ELF
(9:30 PM–12:30 AM ET/PT) DR. SEUSS' HOW THE GRINCH STOLE CHRISTMAS
(12:30–2:00 AM ET/PT) TIM BURTON'S THE NIGHTMARE BEFORE CHRISTMAS
Sunday, December 6
(7:00–9:00 AM ET/PT) A VERY BRADY CHRISTMAS
(9:00–11:00 AM ET/PT) HOME ALONE: THE HOLIDAY HEIST
(11:00 AM–12:00 PM ET/PT) THE YEAR WITHOUT A SANTA CLAUS
(12:00–12:30 PM ET/PT) THE LITTLE DRUMMER BOY
(12:30-2:30 PM ET/PT) DISNEY'S A CHRISTMAS CAROL
(2:30–4:45 PM ET/PT) THE POLAR EXPRESS
(4:45–6:30 PM ET/PT) TIM BURTON'S THE NIGHTMARE BEFORE CHRISTMAS
(6:30–9:30 PM ET/PT) DR. SEUSS' HOW THE GRINCH STOLE CHRISTMAS
(9:30-10:00 PM ET/PT) BEYOND THE SHADOWS: THE MAKING OF SHADOWHUNTERS
(10:00 PM-12:00 AM ET/PT) NATIONAL LAMPOON'S CHRISTMAS VACATION
Monday, December 7
(7:00–9:00 AM ET/PT) HOME ALONE: THE HOLIDAY HEIST
(9:00–9:30 AM ET/PT) THE LITTLE DRUMMER BOY
(11:00 AM–1:00 PM ET/PT) THREE DAYS
(1:00–4:00 PM ET/PT) LOVE ACTUALLY
(4:00–6:30 PM ET/PT) FRED CLAUS
(6:30–8:45 PM ET/PT) NATIONAL LAMPOON'S CHRISTMAS VACATION
(8:45–11:00 PM ET/PT) THE SANTA CLAUSE
(12:00-2:00 AM ET/PT) THE MISTLE-TONES
Tuesday, December 8
(7:00–9:30 AM ET/PT) FRED CLAUS
(11:00 AM–1:00 PM ET/PT) SECRET SANTA
(1:00–3:00 PM ET/PT) THE MISTLE-TONES
(3:00-4:00 PM ET/PT) PINOCCHIO'S CHRISTMAS
(4:00-6:00 PM ET/PT) DISNEY'S A CHRISTMAS CAROL
(6:00–6:30 PM ET/PT) FROSTY'S WINTER WONDERLAND
(6:30–8:45 PM ET/PT) THE SANTA CLAUSE
(8:45–11:00 PM ET/PT) THE POLAR EXPRESS
(12:00–2:00 AM ET/PT) SNOWGLOBE
Wednesday, December 9
(7:00–9:00 AM ET/PT) 12 DATES OF CHRISTMAS
(9:00–9:30 AM ET/PT) THE LITTLE DRUMMER BOY BOOK II
(11:00 AM-12:10 PM ET/PT) PINOCCHIO'S CHRISTMAS
(12:10–2:20 PM ET/PT) PRANCER
(2:20–4:30 PM ET/PT) SNOWGLOBE
(4:30–6:00 PM ET/PT) MICKEY'S TWICE UPON A CHRISTMAS
(6:00–6:30 PM ET/PT) MICKEY'S CHRISTMAS CARO
(6:30–8:45 PM ET/PT) THE POLAR EXPRESS
(8:45–11:00 PM ET/PT) ELF
(12:00–1:00 AM ET/PT) THE YEAR WITHOUT A SANTA CLAUS
(1:00–2:00 AM ET/PT) RUDOLPH'S SHINY NEW YEAR
Thursday, December 10
(7:00–9:30 AM ET/PT) PRANCER
(11:00-11:30 AM ET/PT) NESTOR, THE LONG-EARED CHRISTMAS DONKEY
(11:30 AM–12:00 PM ET/PT) FROSTY'S WINTER WONDERLAND
(12:00–2:00 PM ET/PT) RUDOLPH AND FROSTY'S CHRISTMAS IN JULY
(2:00–2:30 PM ET/PT) MICKEY'S CHRISTMAS CAROL
(2:30–4:00 PM ET/PT) MICKEY'S TWICE UPON A CHRISTMAS
(4:00-4:30 PM ET/PT) THE LITTLE DRUMMER BOY
(4:30–5:30 PM ET/PT) RUDOLPH'S SHINY NEW YEAR
(5:30–6:30 PM ET/PT) THE YEAR WITHOUT A SANTA CLAUS
(6:30–8:45 PM ET/PT) ELF
(8:45–11:00 PM ET/PT) NATIONAL LAMPOON'S CHRISTMAS VACATION
(12:00–2:00 AM ET/PT) SANTA BABY 2: CHRISTMAS MAYBE
Friday, December 11
(7:00-9:00 AM ET/PT) DESPERATELY SEEKING SANTA
(9:00–9:30 AM ET/PT) FROSTY'S WINTER WONDERLAND
(11:00 AM–1:00 PM ET/PT) HOLIDAY IN HANDCUFFS
(1:00-4:00 PM ET/PT) THE FAMILY MAN
(4:00–6:45 PM ET/PT) FRED CLAUS
(6:45–9:00 PM ET/PT) NATIONAL LAMPOON'S CHRISTMAS VACATION
(9:00 PM- 12:00 AM ET/PT) DR. SEUSS' HOW THE GRINCH STOLE CHRISTMAS
(12:00–1:00 AM ET/PT) SANTA CLAUS IS COMIN' TO TOWN
(1:00–2:00 AM ET/PT) THE YEAR WITHOUT A SANTA CLAUS
Saturday, December 12
(7:00–8:00 AM ET/PT) JACK FROST (1979)
(8:00–9:45 AM ET/PT) MICKEY'S ONCE UPON A CHRISTMAS
(9:45–11:30 AM ET/PT) MICKEY'S TWICE UPON A CHRISTMAS
(11:30 AM-12:15 PM ET/PT) THE BELLS OF FRAGGLE ROCK – ABC FAMILY PREMIERE!
(12:15-1:20 PM ET/PT) EMMET OTTER'S JUG-BAND CHRISTMAS – ABC FAMILY PREMIERE!
(1:20–2:30 PM ET/PT) THE YEAR WITHOUT A SANTA CLAUS
(2:30–3:30 PM ET/PT) SANTA CLAUS IS COMIN' TO TOWN
(3:30–4:00 PM ET/PT) FROSTY'S WINTER WONDERLAND
(4:00–6:00 PM ET/PT) RUDOLPH AND FROSTY'S CHRISTMAS IN JULY
(6:00–9:00 PM ET/PT) DR. SEUSS' HOW THE GRINCH STOLE CHRISTMAS
(9:00–11:15 PM ET/PT) ELF
(11:15 PM–2:00 AM ET/PT) FRED CLAUS
Sunday, December 13
(7:00–8:45 AM ET/PT) MICKEY'S ONCE UPON A CHRISTMAS
(8:45–10:25 AM ET/PT) MICKEY'S TWICE UPON A CHRISTMAS
(10:25-11:05 AM ET/PT) THE BELLS OF FRAGGLE ROCK
(11:05 AM-12:10 PM ET/PT) EMMET OTTER'S JUG-BAND CHRISTMAS
(12:10–2:15 PM ET/PT) RUDOLPH AND FROSTY'S CHRISTMAS IN JULY
(2:15–4:30 PM ET/PT) ELF
(4:30-6:45 PM ET/PT) DISNEY∙PIXAR'S TOY STORY
(6:45-9:00 PM ET/PT) DISNEY∙PIXAR'S TOY STORY 2
(9:00–9:30 PM ET/PT) DISNEY∙PIXAR'S TOY STORY THAT TIME FORGOT
(9:30 PM-12:00 AM ET/PT) DISNEY∙PIXAR'S TOY STORY 3
Monday, December 14
(7:00-9:00 AM ET/PT) MR. ST. NICK
(9:00-9:30 AM ET/PT) 'TWAS THE NIGHT BEFORE CHRISTMAS
(11:00–11:30 AM ET/PT) FROSTY'S WINTER WONDERLAND
(11:30 AM–2:00 PM ET/PT) CHARLIE AND THE CHOCOLATE FACTORY
(2:00-4:00 PM ET/PT) DISNEY∙PIXAR'S TOY STORY
(4:00-6:00 PM ET/PT) DISNEY∙PIXAR'S TOY STORY 2
(6:00–6:30 PM ET/PT) DISNEY∙PIXAR'S TOY STORY THAT TIME FORGOT
(6:30-8:45 PM ET/PT) DISNEY∙PIXAR'S TOY STORY 3
(8:45–11:00 PM ET/PT) THE SANTA CLAUSE 3: THE ESCAPE CLAUSE
(12:00–2:00 AM ET/PT) SNOW
Tuesday, December 15
(7:00–9:30 AM ET/PT) CHARLIE AND THE CHOCOLATE FACTORY
(11:00 AM-1:00 PM ET/PT) DESPERATELY SEEKING SANTA
(1:00–3:00 PM ET/PT) SANTA BABY
(3:00–5:00 PM ET/PT) SANTA BABY 2: CHRISTMAS MAYBE
(5:00–6:00 PM ET/PT) SANTA CLAUS IS COMIN' TO TOWN
(6:00–8:15 PM ET/PT) THE SANTA CLAUSE 3: THE ESCAPE CLAUSE
(8:15–10:30 PM ET/PT) ELF
(10:30–11:00 PM ET/PT) THE LITTLE DRUMMER BOY
(12:00–2:00 AM ET/PT) SNOW 2: BRAIN FREEZE
Wednesday, December 16
(7:00–9:00 AM ET/PT) THREE DAYS
(9:00–9:30 AM ET/PT) THE LITTLE DRUMMER BOY
(11:00 AM-2:00 PM ET/PT) THE FAMILY MAN
(2:00–4:00 PM ET/PT) CHRISTMAS IN BOSTON
(4:00–5:00 PM ET/PT) SANTA CLAUS IS COMIN' TO TOWN
(5:00–6:00 PM ET/PT) THE YEAR WITHOUT A SANTA CLAUS
(6:00–8:15 PM ET/PT) ELF
(8:15–10:30 PM ET/PT) THE POLAR EXPRESS
(10:30-11:00 PM ET/PT) NESTOR, THE LONG-EARED CHRISTMAS DONKEY
(12:00–2:00 AM ET/PT) DESPERATELY SEEKING SANTA
Thursday, December 17
(7:00–10:15 AM ET/PT) THE FAMILY MAN
(10:15 AM–1:30 PM ET/PT) LOVE ACTUALLY
(1:30–4:15 PM ET/PT) THE PREACHER'S WIFE
(4:15–6:30 PM ET/PT) SNOW
(6:30–8:45 PM ET/PT) THE POLAR EXPRESS
(8:45–11:00 PM ET/PT) DISNEY'S A CHRISTMAS CAROL
(12:00–2:00 AM ET/PT) HOLIDAZE
Friday, December 18
(7:00–9:45 AM ET/PT) THE PREACHER'S WIFE
(9:45 AM–12:00 PM ET/PT) CHRISTMAS CUPID
(12:00–2:00 PM ET/PT) THE MISTLE-TONES
(2:00–4:15 PM ET/PT) SNOW 2: BRAIN FREEZE
(4:15–6:30 PM ET/PT) DISNEY'S A CHRISTMAS CAROL
(6:30-7:00 PM ET/PT) DISNEY'S PREP & LANDING
(7:00–7:30 PM ET/PT) DISNEY'S PREP & LANDING: NAUGHTY VS. NICE
(7:30–9:45 PM ET/PT) THE SANTA CLAUSE
(9:45 PM–12:00 AM ET/PT) THE SANTA CLAUSE 3: THE ESCAPE CLAUSE
(12:00–2:00 AM ET/PT) THREE DAYS
Saturday, December 19
(7:00–9:30 AM ET/PT) PRANCER
(9:30–10:30 AM ET/PT) RUDOLPH'S SHINY NEW YEAR
(10:30 AM–12:30 PM ET/PT) JACK FROST (1998)
(12:30–2:30 PM ET/PT) RUDOLPH AND FROSTY'S CHRISTMAS IN JULY
(2:30–3:00 PM ET/PT) FROSTY'S WINTER WONDERLAND
(3:00–4:05 PM ET/PT) THE YEAR WITHOUT A SANTA CLAUS
(4:05–5:15 PM ET/PT) SANTA CLAUS IS COMIN' TO TOWN
(5:15–7:30 PM ET/PT) THE SANTA CLAUSE
(7:30–9:45 PM ET/PT) THE SANTA CLAUSE 3: THE ESCAPE CLAUSE
(9:45 PM–12:00 AM ET/PT) NATIONAL LAMPOON'S CHRISTMAS VACATION
(12:00–2:00 AM ET/PT) HOLIDAY IN HANDCUFFS
Sunday, December 20
(7:00–8:00 AM ET/PT) RUDOLPH'S SHINY NEW YEAR
(8:00–10:00 AM ET/PT) JACK FROST (1998)
(10:00 AM–12:45 PM ET/PT) PRANCER
(12:45–3:00 PM ET/PT) DISNEY'S A CHRISTMAS CAROL
(3:00–4:45 PM ET/PT) TIM BURTON'S THE NIGHTMARE BEFORE CHRISTMAS
(4:45–7:00 PM ET/PT) THE SANTA CLAUSE 3: THE ESCAPE CLAUSE
(7:00–9:15 PM ET/PT) NATIONAL LAMPOON'S CHRISTMAS VACATION
(9:15–11:30 PM ET/PT) ELF
(11:30 PM-12:00 AM ET/PT) MICKEY'S CHRISTMAS CAROL
Monday, December 21
(7:00–9:00 AM ET/PT) PRANCER
(9:00–11:15 AM ET/PT) DISNEY'S A CHRISTMAS CAROL
(11:15 AM–1:00 PM ET/PT) TIM BURTON'S THE NIGHTMARE BEFORE CHRISTMAS
(1:00–2:00 PM ET/PT) RUDOLPH'S SHINY NEW YEAR
(2:00–2:30 PM ET/PT) FROSTY'S WINTER WONDERLAND
(2:30–4:30 PM ET/PT) THE SANTA CLAUSE 3: THE ESCAPE CLAUSE
(4:30–6:30 PM ET/PT) SNOWGLOBE
(6:30–8:45 PM ET/PT) ELF
(8:45–11:00 PM ET/PT) THE SANTA CLAUSE
(12:00–2:00 AM ET/PT) JACK FROST (1998)
Tuesday, December 22
(7:00–8:00 AM ET/PT) RUDOLPH'S SHINY NEW YEAR
(8:00–10:00 AM ET/PT) 12 DATES OF CHRISTMAS
(10:00 AM–12:00 PM ET/PT) HOLIDAZE
(12:00–2:15 PM ET/PT) CHRISTMAS CUPID
(2:15–4:30 PM ET/PT) JACK FROST (1998)
(4:30–5:30 PM ET/PT) THE YEAR WITHOUT A SANTA CLAUS
(5:30–6:30 PM ET/PT) SANTA CLAUS IS COMIN' TO TOWN
(6:30–8:45 PM ET/PT) THE SANTA CLAUSE
(8:45–11:00 PM ET/PT) THE SANTA CLAUSE 3: THE ESCAPE CLAUSE
(12:00–2:00 AM ET/PT) HOLIDAY IN HANDCUFFS
Wednesday, December 23
(7:00–9:00 AM ET/PT) THE MISTLE-TONES
(9:00–11:00 AM ET/PT) HOLIDAY IN HANDCUFFS
(11:00 AM–1:00 PM ET/PT) SANTA BABY
(1:00–3:15 PM ET/PT) SANTA BABY 2: CHRISTMAS MAYBE
(3:15–4:15 PM ET/PT) SANTA CLAUS IS COMIN' TO TOWN
(4:15–6:30 PM ET/PT) RUDOLPH AND FROSTY'S CHRISTMAS IN JULY
(6:30–7:00 PM ET/PT) FROSTY'S WINTER WONDERLAND
(7:00–7:30 PM ET/PT) MICKEY'S CHRISTMAS CAROL
(7:30–9:45 PM ET/PT) THE SANTA CLAUSE 3: THE ESCAPE CLAUSE
(9:45 PM–12:00 AM ET/PT) NATIONAL LAMPOON'S CHRISTMAS VACATION
(12:00–2:00 AM ET/PT) HOME ALONE: THE HOLIDAY HEIST
Thursday, December 24
(7:00–9:00 AM ET/PT) RUDOLPH AND FROSTY'S CHRISTMAS IN JULY
(9:00–9:30 AM ET/PT) THE LITTLE DRUMMER BOY
(11:00 AM–1:00 PM ET/PT) HOME ALONE: THE HOLIDAY HEIST
(1:00–3:15 PM ET/PT) PRANCER
(3:15–5:00 PM ET/PT) TIM BURTON'S THE NIGHTMARE BEFORE CHRISTMAS
(5:00–5:30 PM ET/PT) DISNEY'S PREP & LANDING
(5:30–6:00 PM ET/PT) DISNEY'S PREP & LANDING: NAUGHTY VS. NICE
(6:00–6:30 PM ET/PT) DISNEY∙PIXAR'S TOY STORY THAT TIME FORGOT
(6:30–8:45 PM ET/PT) NATIONAL LAMPOON'S CHRISTMAS VACATION
(8:45–11:00 PM ET/PT) ELF
(12:00–2:00 AM ET/PT) THE SANTA CLAUSE 3: THE ESCAPE CLAUSE
Friday, December 25
(7:00–9:30 AM ET/PT) PRANCER
(11:00–11:30 AM ET/PT) NESTOR, THE LONG-EARED CHRISTMAS DONKEY
(11:30 AM–12:30 PM ET/PT) SANTA CLAUS IS COMIN' TO TOWN
(12:30–2:15 PM ET/PT) TIM BURTON'S THE NIGHTMARE BEFORE CHRISTMAS
(2:15–4:30 PM ET/PT) THE SANTA CLAUSE 3: THE ESCAPE CLAUSE
(4:30–5:00 PM ET/PT) DISNEY∙PIXAR'S TOY STORY THAT TIME FORGOT
(5:00–7:15 PM ET/PT) ELF
(7:15–11:00 PM ET/PT) HARRY POTTER AND THE SORCERER'S STONE
(12:00–1:00 AM ET/PT) SANTA CLAUS IS COMIN' TO TOWN
(1:00–2:00 AM ET/PT) THE YEAR WITHOUT A SANTA CLAUS
Schedule via https://www.facebook.com/25DaysofChristmas