Making Connections From Home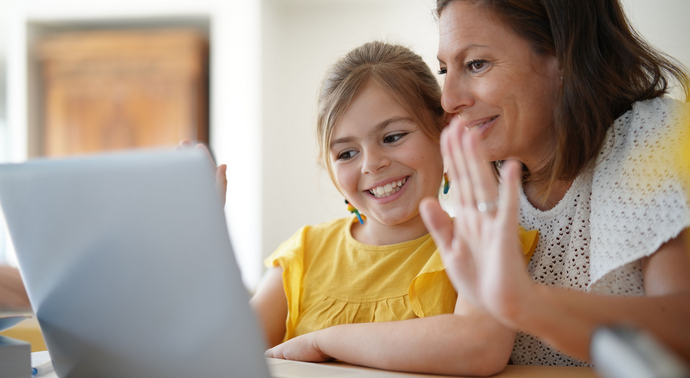 This pandemic has made almost everyone feel isolated. But it's still possible to make connections. Whether you have a teen who's ready to hone language skills or take on volunteer responsibilities, or your family needs a project that will provide a diversion and a chance for learning, we've got ideas to get you started. These suggestions will work from almost anywhere, but it's likely that your local senior care center or assisted living facility would welcome notes, calls, or artwork for a lonely resident, or perhaps you've lost touch with a distant relative? There's never been a better time to reach out and connect with someone.
---
Pen Pal Style Connections
---
Fun Together
---
Learning
| | |
| --- | --- |
| Online Classes | Don't forget our big list of online resources and classes! |
| Skype a Scientist | Attend an online talk by a scientist - Skype a Scientist specializes in teaching classes, but they also offer talks open to the general public |
| Code Club | Find a free coding club for your 9-13 year old |
| Your Local Library | Many local libraries are offering virtual book clubs |
---
Language Practice
| | |
| --- | --- |
| Conversation Exchange | Designed for language learners to connect. Filter by a variety of language and either pen pal correspondence or using chat software |
| Share Ami | Online conversations in French, designed to connect proficient French students with elderly native French speakers |
| Courriere Solidaire | Pen pals in French, designed for those fluent in French |
| Adopta Un Abuela | Pair up with a Spanish-speaking senior  |
| My Language Exchange | Connects language learners with each other |
---
Helping Out
| | |
| --- | --- |
| Be My Eyes | Free app to connect sighted individuals with blind or low-sight individuals and assist through live video calls |
| Extraordinary History Project | Pairs writers or student writers with isolated seniors who speak on the phone once a week to write the elder's life story |
| AgeUK | Volunteer to befriend a senior in the uK with a weekly phone call |
| Compassion | Sponsor and write to a child living in poverty |
| Children International | Sponsor and write to a child living in poverty |
| Lifting Hearts with the Arts | Teen volunteers connect with seniors in care facilities in a select (but growing number of) states |
| Library of Congress | Teens and adults can virtually volunteer by helping to transcribe documents |
| HumanKind | Teens and adults can virtually volunteer with tutoring or tech or social support for seniors |
| LibriVox | Teens and adults can read books in the public domain to make them accessible via audio |
| Teenangels and Tweenangels | Teens (13 to 18) and tweens (7 to 12) complete training to learn about online safety and help their peers |
| VocaliD | Share your voice to help create a diverse array of synthetic voices for those with speech issues |
| Do Something | This youth-led movement offers a variety of ways to volunteer for good |
---
Supporting Soldiers
---
© 2020, KidsOutAndAbout.com. This list was originally inspired by a Twitter thread-thank you!  Want to share a suggestion? Send it to katie@kidsoutandabout.com.
---